How is agarwood oil extracted
After the highest grades of wood have been put aside to be sold as incense chips, the remaining agarwood is used for distilling oud oil. But there's more to it than just boiling heaps of wood.
The factor that governs the quality of the final oud oil is the quality of the agarwood chips used for distillation. While it is unfeasible to use the highest grades of agarwood to distill oil – lower quality, but still incense grade, wood is used to produce the highest quality of oud oils. The more infected the wood is, the more the resin in the wood that can be distilled.
The age of the tree also has its mark on the final oil. Older trees have a higher resin content, and oud resin gets better with age, much like wine.
The wood is chopped up into small pieces for distillation, and the dust produced from polishing and finishing the incense grade chips is also collected. The wood is commonly soaked in barrels of water for some time to make it easier for the oil to come out when heated.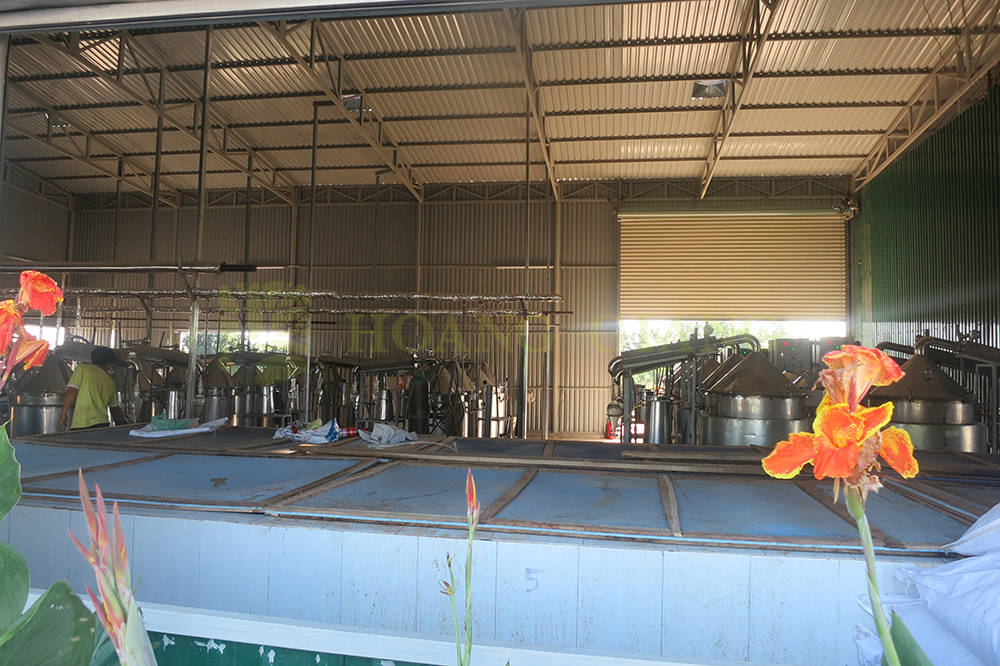 Our extraction method of Agarwood oil is Hydro distillation which is the gentler process for obtaining essential oils. In this method, Agarwood chips are fully submerged in water, producing a 'soup', and the still is brought to boil. The resultant steam of which contains the aromatic plant molecules being captured and condensed. The oil will normally float on top of the 'hydrosol' (the distilled water component) and may be separated off. When the condensed material cooled down, the oil and hydrosol is separated and the decanted oil to be used as essential oil.
This method protects the oil so extracted to a certain degree, since the surrounding water acts as a barrier to prevent it from overheating. Hydro distillation can be performed at a reduced pressure (under vacuum) to reduce the temperature to less than 100°C, which is useful in protecting the plant material as well as essential oil. In spite that the hydro-distillation is, the most common method to extract and isolate the essential oils because for perfumery, the high temperatures can destroy the most delicate fragrance molecules, so hydro-distillation is preferred, but it is a time consuming process and needs a large amounts of plant material.
This extraction and filtering process using pure steam enables the removal of all impurities. Our oil is guaranteed 100 % pure and chemical-free and hence the strong demand for our products.
Share the blog